Learning Disabilities Friendly Camps and Colleges
According to the National Center for Education Statistics, of undergraduate students self-reporting a disability, 11% reported having a learning disability. Enrollment statistics also listed by the NCES found that 20.2 million students were expected to attend an American college or university in the fall of 2015, meaning more than 200,000 students entering college have some type of learning disability.
https://nces.ed.gov (The National Center for Education Statistics ).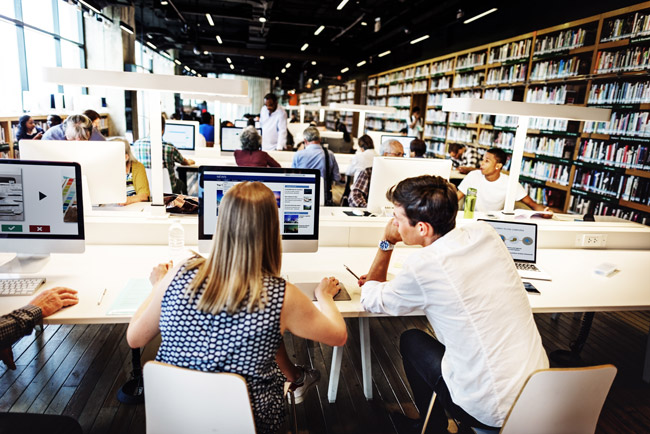 The Rehabilitation Act of 1973 was amended in 2015 and includes the following special education guidelines:
to extend and revise the authorization of grants to states for vocational rehabilitation services, with special emphasis on services to individuals with the most severe disabilities,
to expand special federal responsibilities and research and training programs with respect to individuals with disabilities,
to create linkage between state vocational rehabilitation programs and workforce investment activities carried out under title I of the Workforce Investment Act of 1998,
to establish special responsibilities for the Secretary of Education for coordination of all activities with respect to individuals with disabilities within and across programs administered by the federal government, and for other purposes.
https://www2.ed.gov/policy/speced/reg/narrative.html
Many college campuses continue to rethink their facilities, programs and curriculums in an effort to initiate the process of accommodating students with learning disabilities and special needs. In addition, trained Learning Specialists may be available on campus to support students as they navigate curriculum and prepare for their ultimate goal of graduating and obtaining a degree.
Examples of supportive services, programs, and procedures may include:
Weekly meetings with counselors and/or educators
Reduced course load
Transitional summer programs
Content-specific tutoring
Educational tech support
Specialty workshops such as:
Time management & organization
Study skills
Stress management
Memory and concentration
Social skills
Career prep
Health & wellness
Although all colleges in the US are required to have a Disabilities Office, the following list includes universities that have specific programming and support services for students with needs including, but not limited to, learning disabilities, attention-deficit/hyperactivity disorder (AD/HD), autism spectrum disorder (ASD), visual and hearing impairment and those with physical needs that may require special access, accommodations, service animals and/or alternative transportation.
Universities with Learning Disability Programs
American University (Learning Services Program)
DePaul University (PLuS Program)
Northeastern University (Learning Disabilities Program)
Rochester Institute of Technology (EMPOWER Program through the Academic Support Center)
University of Arizona – Tuscon (SALT Program)
University of Connecticut (Beyond Access Program)
University of Denver (Learning Effectiveness Program)
University of Iowa (REACH Program)
Augsburg College (CLASS)
Curry College (Program for Advanced Learning)
Fairleigh Dickinson University (Regional Center for Learning Disabilities)
Lesley University (Threshold Program)
Lynn University (Institute for Achievement and Learning)
Marist College (Learning Disabilities Support Program)
Mercyhurst College (Learning Differences Program)
Landmark College
Beacon College
Learning Disabilities Summer Camps

For all school-aged students, looking forward to summer break should be the time for celebrating the end of school accomplishments. This is especially true if your child's school has been a part of supporting your child's learning disability.  Meeting the smallest academic or social emotional milestones are reasons to celebrate.  Unfortunately, for many children with learning disabilities, camp can be a stressful, high anxiety environment.  Choosing the right camp for your child is a decision that can make or break your child's summer experience.  Camp should be the nurturing place where children enjoy the outdoors, form new friendships, take risks, and experience new activities and adventures. Matching your child's needs and interests will
It is important that the camp understands your child and his/her needs and things to consider when choosing a camp is critical.
Think about whether your child:
requires additional guidance and direction
needs on-going social skills support
requires literacy or mathematical classes
is artistic, athletic, musical, tech savvy
enjoys a competitive environment
responds well to animals and nature
excels in dance, science, theater
Schools with Learning Disability Programs
The following list includes camps that have created specific programs for children with learning disabilities including AD/HD, Autism, and language based disabilities.  Counselors are trained to meet the needs of the campers.
NYU Summer Program for Kids, New Rochelle, NY
Summit Camp & Travel, Honesdale, PA
Camp Sequoia, Pennsburg, PA
Camp Lee Mar, Lackawaxen, PA
Camp Northwood, Remsen, New York
Wediko Summer Program, Windsor, NH
BASEcamp at Bachman Academy, McDonald, TN
SOAR, Balsam, NC
Camp Nuhop, Ashland County, OH
Summer @ CIP
Camp Kodiak
Gow School Summer Program, South Wales, NY
Brehm's Summer Program, Carbondale, IL
Fusion Academy Summer Programs
The Quad Summer Camp, New York City
Glade Run Specialized Adventures Camp, Zelienople, PA
More Learning Disability School Lists: