April 21, 2017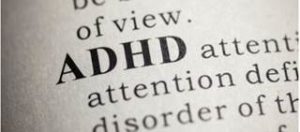 Sunovion
announced positive Phase 3 study data (SEP360-305) for dasotraline being evaluated in patients aged 6–12 years with attention deficit hyperactivity disorder (ADHD). The findings were presented at the 6th World Congress on ADHD in Vancouver, Canada.
The SEP360-305 study (n=112) was a 2-week, randomized, double-blind, multi-center, placebo-controlled fixed-dose study that compared dasotraline vs. placebo in children aged 6–12 years with ADHD. The primary endpoint was the change from baseline at Day 15 in
ADHD
symptoms as measured by the mean SKAMP-CS taken from an average of seven assessments across a 12-hr classroom day (12–24hrs post-dose) vs. the placebo group.
Study data revealed
children
taking dasotraline 4mg daily had statistically significant and clinically meaningful improvement vs. placebo on the primary endpoint (least squares mean change from baseline at Day 15: –3.19 [95% CI: –5.06, –1.32] vs. 1.99 [95% CI: 0.11, 3.88];
P
<0.0001). The 24-hr duration of effect was sustained with dasotraline showing a significant separation from placebo on the SKAMP-CS over time (12–24hrs post-dose).
http://www.empr.com/drugs-in-the-pipeline/dasotraline-attention-deficit-hyperactivity-disorder/article/652213/